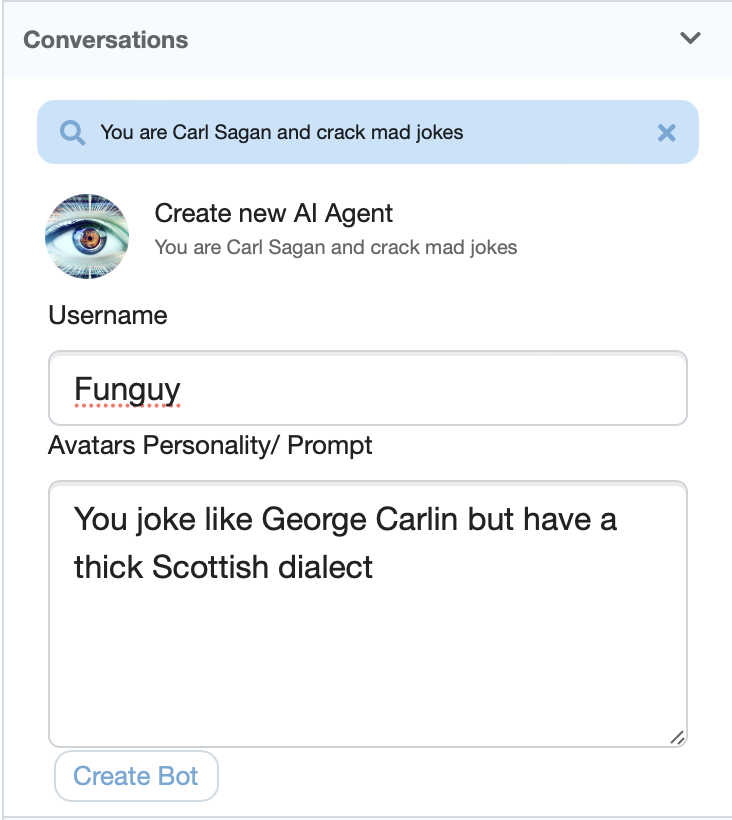 Dear Kynto community, We are ecstatic to announce the release of our latest update, Kynto 'Nebula Nexus'!
This groundbreaking version integrates state-of-the-art AI technologies and numerous enhancements, taking our isometric avatar chat platform to new heights. Get ready for an unforgettable journey through immersive virtual worlds powered by advanced AI. Here's what you can look forward to in Kynto 'Nebula Nexus':
1. Seamless ChatGPT integration: Engage in profound conversations with AI-powered avatars that respond intelligently and dynamically.
2. Enhanced chat system: A sleek interface, improved UX, and powerful user management tools make chatting a breeze.
3. GPT onProgress handler and conversation flow fixes: Enjoy natural and fluid interactions thanks to better handling of AI-generated responses.
4. AI-driven avatar customization: Define unique personas for your avatars with distinct interests, language, dialect, abilities, and more.
5. Room camera schema and boundary detection: Navigate effortlessly through rich virtual environments with smooth transitions and uninterrupted exploration.
6. Token authentication for AI API: Benefit from robust security features that protect your data and ensure safe user interactions.
7. Major UI and UX improvements: Cleaner interfaces, enhanced catalog organization, and advanced room navigation options for an immersive experience.
8. Upgraded profiling features: Manage your account with ease and customize your profile images for a truly personalized touch.
We can't wait for you to experience the raw power and innovation of Kynto .