Did you know you can visit more then one room in Kynto? There are hundreds of user created rooms to visit. And you can even create your own!! This guide here will show you how to change your room in kynto.
---
---
Get Started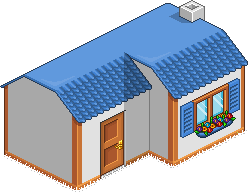 Click the blue house button on the navigation bar.
---
Kynto room selector: Use this page to navigate to other user created rooms or create your own.

Public Rooms – Public rooms are highlighted rooms created by the Kynto Community

Rooms – This list are all new rooms you have yet to visit.

Me – These are the rooms that you own.
---
Highlights
We have highlighted some of our favorite rooms here. Great job creators! Your rooms are awesome!
[TheChamp-FB-Comments]