For this August, we would like to highlight some of the new developments to Kynto from over the past month. Kynto has seen a lot of progress. The biggest additions last month have been notifications, new UI for users settings, improvements to Kynto's speed, usability, and new items added to Kynto.
Notifications:
We are happy to introduce that notifications are now available in Kynto! This was a big feature for our team as we want to focus Kynto as a chat platform that allow for easier communications within Kynto.

If you would like to set up notifications on your device, you can follow the following guides below.
New UI: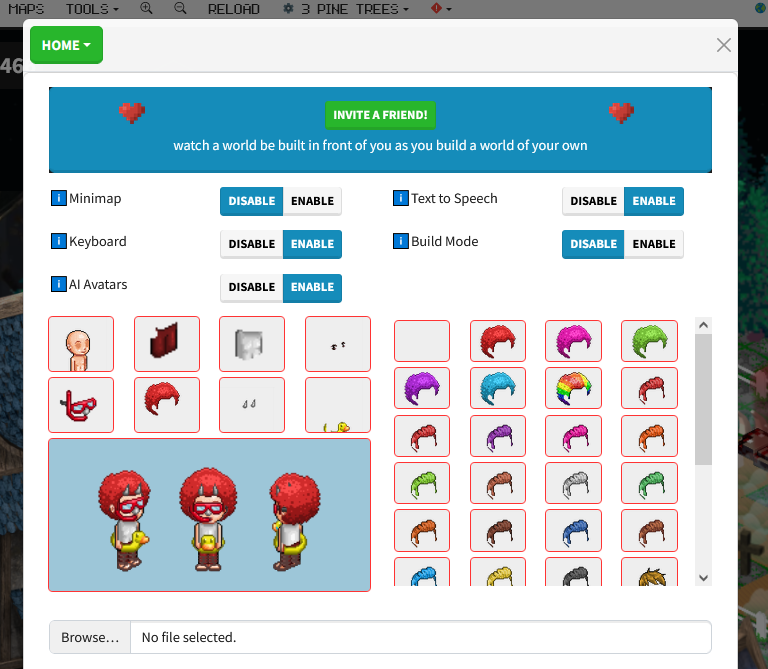 This new UI was a large update for our team. It is the beginning of dynamic and modular settings available to users that allow you to have a robust system of tools to configure Kynto to your liking.

Mini map – Turns on or off a real time mini map of the room you are in and follows your avatar around. This is a graphically intensive option as showing transparent objects takes a lot of processing power to show properly.
Keyboard – This function button allows you to turn off the ability to control your Kynto avatar with your desktop or laptop arrow keys on your keyboard. This functionality will be used in future mini-games in Kynto made by users and admins.
AI Avatar – Turning off/on this option turns off the Chat GPT integration for your Kynto avatar. AI avatars will not appear and start talking with you.
Text To Speech – This functionality is a accessibility feature for Kynto. This feature is meant for the visually impaired or the illiterate
Build Mode – This button turns off the builder mode built into Kynto. Allowing users to build their own rooms in Kynto. This should allow for freer degrees of movement by players.

New Items:

We would like to spotlight one of our incredible users, "Thegoodwitch". Her contributions have been instrumental in advancing Kynto's growth through the creation of bespoke items. The artistry and dedication she pours into her work not only enhances Kynto, but truly sets it apart. Her unique art pieces have infused a personalized charm into our most beloved rooms.

If you would like to assist in Kynto's growth and would like to contribute to the assets. Please feel free to reach out to our team for more information.
New Mouse: This mouse is magical

We have changed the way that you interact with Kynto. On the computer your computer mouse has been magically transformed into a magical wand. This is just a graphical change and all functionality has remained the same between any interaction with Kynto. This new addition is a really cool graphical addition.